Partners
Inventing Europe opens up unexplored paths through European history by connecting stories and new ways of thinking about technology to the growing breadth of museum content online. Inventing Europe works in partnership with a consortium of cultural heritage institutions throughout Europe, including science and technology museums, media archives, and local and national history museums.
Deutsches Museum

The Deutsches Museum was founded in Munich in 1903 and today covers an area of 73,000 square metres consisting of some 50 exhibition areas dealing with science and technology. It's the most frequented museum in Germany and its goal is to make science and technology accessible to visitors in an understandable way.
In 2008, the Deutsches Museum launched its 'future initiative' to ensure that it remain a top international address in the field of science and technology. The aim of the initiative is to provide sound funding for much required reconstruction work.
Particular thanks go to:
Helmuth Trischler, Director of Research
Ludwig Schletzbaum, Digital Archives
Wilhelm Füssl, Head of the Archives
Matthias Roeschner, Deputy Head of the Archives
Dokumentationzentrum Alltagskultur der DDR

The Dokumentationzentrum Alltagskultur der DDR is a specialist museum for the cultural history of daily life in the former German Democratic Republic. Since 1993, objects from everyday life have been systematically collected, researched and documented. The results of this work have been made available to the public through exhibitions and publications. These form part of the public services of the documentation center, which is dedicated to research and cultural education.
Every age presents its own questions about history. It is the goal of the documentation center to place cultural objects from everyday life into a the broader context of GDR history, and contribute in this way to a deeper understanding of German history after 1945. The aim is to do so within the context of various institutions, cultural heritage initiatives, memorials and museums.
Particular thanks go to:
Andreas Ludwig, Director
Sigrid Stenzel, Collection Manager
Hungarian Museum for Science, Technology and Transport

The Hungarion Museum for Science Technology and Transport is spread out across 8 exhibition sites in different parts of the country. These include the Transport Museum, the Aviation Exhibition, the Technical Study Stores, the Foundry Museum, the Museum of Electrical Engineering, the Museum of Chemistry and Chemical Industry, the Aluminum Industry Museum, and the Metallurgical Museum. Our exhibitions embrace the whole history of technology and transport in Hungary.
Particular thanks go to:
Mihály Krámli, Director General
Maria Bezzeg, Head of Documentation Department
Gábor Képes, Curator of the Computer Science Collection
Attila Szabó, Curator of the History of Aviation and Space Travel Collection
József Soltész, Curator of the Railway Collection
Csaba Alvári, Catalogue Store
Ottó Kovács, Repertory
Szilvia Rudó, Photographer
Museum Boerhaave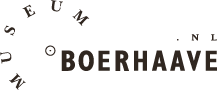 Museum Boerhaave is the Dutch National Museum for the History of Science and Medicine. It opened its doors in 1931. In terms of the history of science and medicine, the collections of Museum Boerhaave are among the most important in the world. The collection includes the world's oldest herbarium, microscopes by Antoni van Leeuwenhoek, lenses and pendulum clocks by Christiaan Huygens, a physics demonstrations cabinet by 's Gravesande and Van Musschenbroek that was inspired by Newton, Dr Zander's physiotherapeutic devices, papier-mâché anatomical models of Dr Auzoux and last but not least the heritage of Dutch Nobel Prizes.
Museum Boerhaave is located in the centre of Leiden, in a historic building which was originally a nunnery. After being converted into a 'plague hospital and madhouse' it became the University hospital, where Herman Boerhaave gave his famous sickbed lessons that drew medical students to Leiden from all over Europe.
Museum Boerhaave has curators across the different fields the museum represents, has its own, well equipped restoration atelier, and also an information centre with expertise about collection databases and the digitization of archive material.
Particular thanks go to:
Dirk van Delft, Director
Hans Hooijmaijers, Head of Collections
Bart Grob, Curator on the History of Medicine
Museum Centre Vapriikki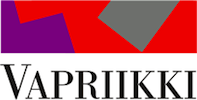 Located on the banks of the Tammerkoski rapids, Vapriikki is a museum centre that offers things to see and do for the whole family. It puts up about a dozen exhibitions each year with varied themes including history, technology and natural sciences.
Vapriikki houses the collections of several museums, including The Finnish Hockey Hall of Fame, The Shoe Museum, and The Doll Museum. Its collections comprise a total of 367,000 objects.
At Vapriikki the collections unit is responsible for all collections and their accumulation, research, care and conservation, and production of exhibitions. In research, Vapriikki cooperates with universities, educational institutions, companies and other experts.
Particular thanks go to:
Kimmo Antila, Director
Riitta Kela, Curator, Photo Archives
Nederlands Instituut voor Beeld en Geluid

The Netherlands Institute for Sound and Vision ('Nederlands Instituut voor Beeld en Geluid') is a cultural-historical organization of national interest. It collects, preserves and opens the audiovisual heritage for as many users as possible: media professionals, educators, scientists and the general public. In addition, the institute develops and disseminates knowledge in the area of audiovisual archiving, digitization and media history.
Sound and Vision ('Beeld en Geluid') has one of the largest audiovisual archives in Europe. The institute manages over 70 percent of the Dutch audiovisual heritage. The collection contains more than 750,000 hours of television, radio, music and film from 1898 up to today – all programs of the Dutch public broadcasters come in digitally every day. Individuals and institutions entrust their collection to Sound and Vision as well. The institute ensures that the material is optimally preserved for (re)use. Broadcasters, producers and editors use the archive for the creation of new programs. The collection is also used to develop products and services for a wide audience, such as exhibitions, iPhone applications, DVD boxes and various websites.
The R&D Department, which has worked on the Inventing Europe exhibition, keeps a regular blog  about its activities.
Particular thanks go to:
Harry van Biessum, Project Member R&D Department
Johan Oomen, Head of R&D Department
Norsk Teknisk Museum

The Norsk Teknisk Museum is the Norwegian national museum of technology, industry, science and medicine, with a museum collection of more than 1.600.000 singular objects. The museum holds educational exhibits, activities and demonstrations for the whole family, as well as primary and secondary school classes.
The Museum was founded in 1914 in connection with the great anniversary exhibition at Frogner in Oslo, from which several of the museum's artifacts come, and was granted national museum status in 1995. A project to highlight the Museum's 100th anniversary in 2014 is now underway. The current 20,700 square foot museum building was officially opened on Kjelsås in May 1986. It includes showrooms and offices, warehouses and stores, workshops and libraries.
Particular thanks go to:
Hans Weinberger, Director
Kristin Stub, Strategy and Planning
Tone Rasch, Curator and Head of the Photo archives
Dag Andreassen, Projects and Project-Planning
Anne Marit Karlsen, Head of Administration
Frode Weium, Curator
Science Center NEMO

NEMO is the largest science centre in the Netherlands, and was opened in 1997 by Queen Beatrix of the Netherlands. With five floors full of exciting things to do and discover, it is the perfect place for anyone with an inquiring mind. Everything in NEMO is connected to science and technology, including Exhibitions, theatre performances, films, workshops and demonstrations. It receives approximately 500,000 visitors per year.
The NEMO collection consists of about 17,000 items, including historic lifts, household appliances, communication technology and means of transport. NEMO wants to show how exciting science and technology can be, and this message is even more compelling against the background of the past. A cast iron street lantern fits in perfectly with a display about saving energy; Schimmelpennink's legendary 'Witkar' is essential in a display about transport in Amsterdam; and obviously an exhibition about multimedia has to include a wax cylinder phonograph. A suitable place can be found for practically every item in the collection.
Particular thanks go to:
Eugeen van Wees, Senior Program & Exhibition developer
Dieuwertje Wijsmuller, external advisor, CreativeCultureConsultancy
The Science Museum London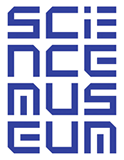 The Science Museum was founded in 1857 as part of the South Kensington Museum, and gained independence in 1909. Today the Museum is world renowned for its historic collections, awe-inspiring galleries and inspirational exhibitions.
The Science Museum has over 300,000 objects in its care, with particular strengths in the history of western science, technology and medicine since 1700. It has been uniquely placed to acquire objects recording the Industrial Revolution, and now holds unrivalled collections in this area. Medical artefacts from all periods and cultures also form an important part of its holdings.
The Science Museum Library is one of the world's great research libraries for the history of science and technology. Anyone can come and use our collections for free and our expert and friendly staff are available to help you find what you need. The Science Museum library specialises in the history and biography of science and technology. With over 500,000 items, our collections include archives and original works that have shaped our understanding of the world, from Newton to Babbage to Einstein.
Particular thanks go to:
Robert Bud, Keeper of Science and Medicine
Daniel Evans, Head of Web
Tropical Research Institute of Portugal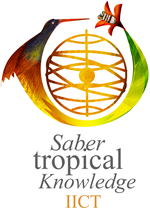 The Tropical Research Institute (IICT) promotes tropical knowledge by pursuing interdisciplinary research of relevance to countries in tropical regions. It has a special mandate towards the Community of Portuguese Speaking Countries (CPLP), whose members are Brazil, East Timor, Angola, Mozambique, Cape Verde, Guinea-Bissau, São Tomé and Príncipe and Portugal. Established in 1883 as the Commission of Cartography, IICT is the oldest autonomous government agency that conducts research for development in human and natural sciences. In 1983 IICT became a state laboratory, now under the supervision of the Ministry of Foreign Affairs. Through the output of over 100 researchers, it seeks to increase the scientific and technical capacity of developing countries and also to ensure the preservation of its document collections.
The strategic objectives underlying the work program are 1) helping promote the Millennium Development Goals with special emphasis on CPLP countries; and, 2) facilitating access of CPLP countries to its vast historic and scientific heritage, as recommended by the CPLP Ministers of Science and Technology in 2003. Two services open to the public, the Overseas Historical Archive and the Tropical Botanic Garden, are included among the four research centers.
Particular thanks go to:
Conceição Casanova, Director, Coordinator – Preservation and Access Unit
Marta Costa, , Senior Technician – Preservation and Access Unit
Fondazione ISEC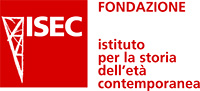 The non-profit ISEC Foundation (Istituto per la storia dell'età contemporanea) has been founded in 1972 as the Istituto milanese per la storia della Resistenza e del movimento operaio and is located in Villa Mylius in Sesto San Giovanni, Milan. Recognized by the Italian Ministry as a territorial cultural heritage institution (archivio economico territoriale), ISEC collects and preserves archival, bibliographic and photographic material of national interest. In addition, the Institute disseminates knowledge and promotes educational activities on different aspects of Italian social, political and industrial history. ISEC's historical research concentrates on: industrial communication, de-industrialization, as well as labor and social history with a focus on the interactions between firms, political parties and trade unions. The Institute coordinates two series of scientific monographs (Collane Ripensare il 900, Guerini Editori, and Fonti e Studi, Archetipo libri).
Particular thanks go to:
Giorgio Bigatti, director
Alberto De Critofaro, archivist 
Primo Ferrari, archivist
Europeana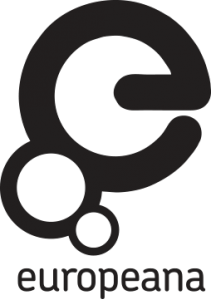 In addition to our collaboration with our cultural heritage partners in developing the the embedded material in Inventing Europe, we are a pilot project for API of the European digital portal Europeana, offering access to millions of additional objects from collections across Europe.
Particular thanks go to:
David Haskiya, Product Developer
Milena Popova, Marketing Co-ordinator