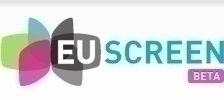 Object Description
On December 13th 2006, RTBF broadcasts live a phoney newscast announcing the sudden partition and independance of Flanders...A majority of viewers don't understand that this program is a joke. It creates first a kind of panic and then a huge scandal in the country, most of all among the politicians.
This is how the program started : the magazine 'Question a la Une' is suddenly interrupted by a special newscast...
---
On this page we provide metadata using the Dublin Core metadata format. The metadata is derived in most cases from metadata found in the source collection; in some cases we have added additional information where it was not available.