The radio receiver is the mouthpiece of culture in the home of the worker! Respect its property! Propagate its acquisition!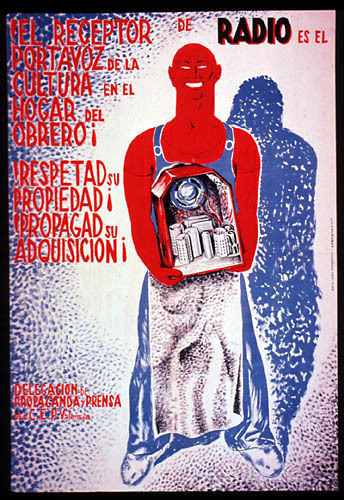 Object Description
Delegación de Propaganda y Prensa del C.E.P., Valencia. Lit. V. Mirabet. Intervenido U.G.T. C.N.T. Lithograph, 3 colors; 70 x 48 cm.
---
On this page we provide metadata using the Dublin Core metadata format. The metadata is derived in most cases from metadata found in the source collection; in some cases we have added additional information where it was not available.