Refrigerated gas tanker, MS 'Gambada', 1972.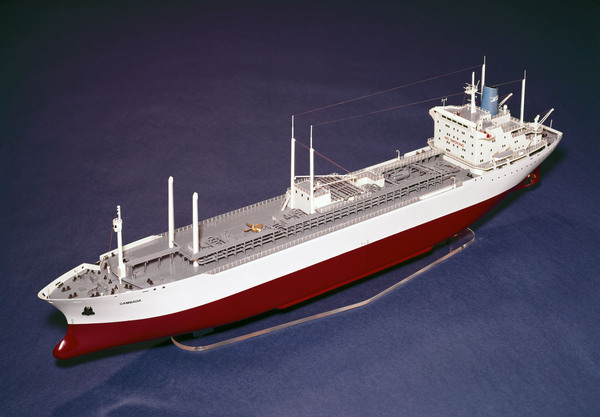 Object Description
Model. The adoption of liquid petroleum gas as a world energy resource led to the introduction of a special form of sea transportation. The 'Gambada', and her sister ship the 'Gazana', were built by Cammell Laird for the P&O Group. The 'Gambada' is a single-screw Liquefied Petroleum Gas and Ammonia Carrier for the transportation of gas under low temperature by refrigeration.
---
On this page we provide metadata using the Dublin Core metadata format. The metadata is derived in most cases from metadata found in the source collection; in some cases we have added additional information where it was not available.