The Thames Tunnel' peepshow, c 1851.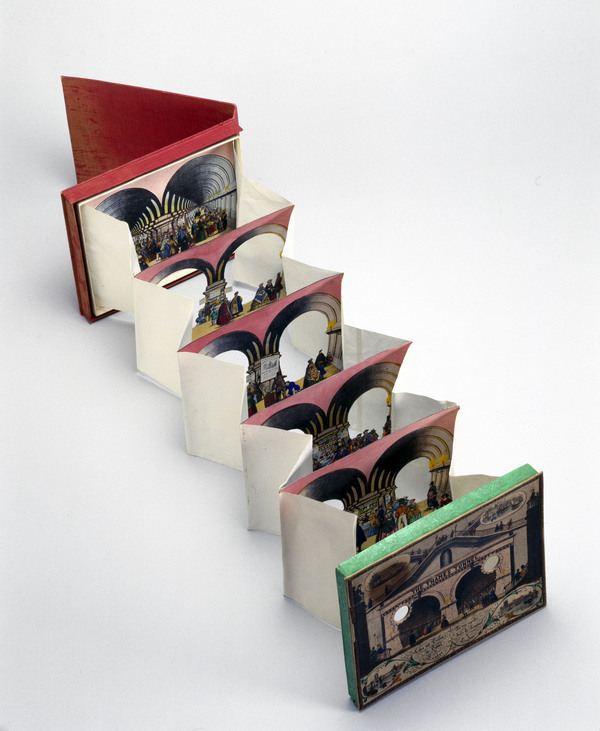 Object Description
Hand-coloured lithographed peepshow in six sections. The cover scene shows the Thames Tunnel staircase with vignettes including the Crystal Palace and Parliament buildings. The influx of visitors to London for the Great Exhibition of 1851 stimulated the production of a vast quantity of souvenirs, including this topical peepshow. The long arcades of the Crystal Palace and of Marc Brunel's Thames Tunnel (opened in 1843) were ideal subjects for the peepshow, a simple optical toy which had first become popular in the eighteenth century.
---
On this page we provide metadata using the Dublin Core metadata format. The metadata is derived in most cases from metadata found in the source collection; in some cases we have added additional information where it was not available.