Amy Johnson, British aviator, c 1930s.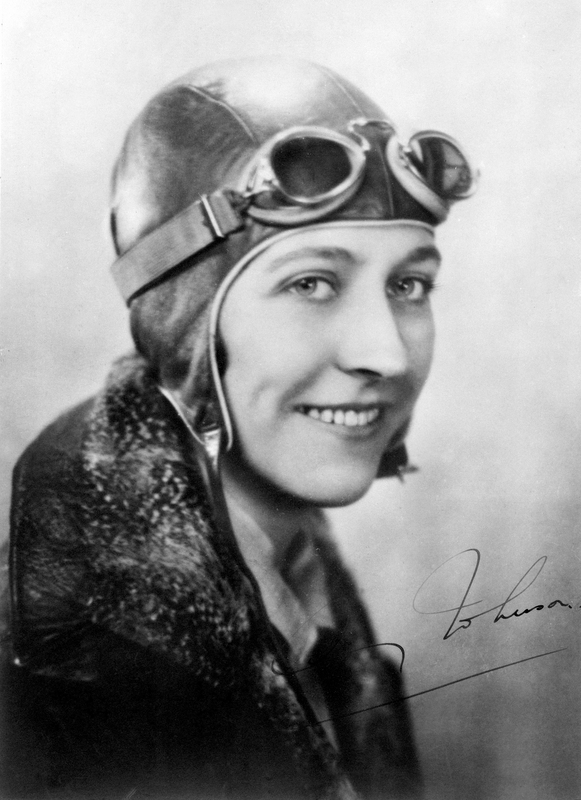 Object Description
In 1930 Johnson (1903-1941) became the first woman to fly solo from England to Australia, winning £10,000 from the 'Daily Mail' newspaper. Her plane was a De Havilland Gipsy Moth aircraft (nicknamed 'Jason'). In 1932, she set a record for the fastest solo flight from England to Capetown and broke that record four years later. In 1933, with her husband, James Mollison (1905-1959) she flew in a De Havilland biplane non-stop across the Atlantic in 39 hours. She joined the Air Transport Auxilary as a pilot in WWII and died when her plane was lost over the Thames estuary. Signed portrait taken from a lantern slide held in the Science Museum's Aeronautics Collection.
Read much more about Amy Johnson at the Science Museum.
---
On this page we provide metadata using the Dublin Core metadata format. The metadata is derived in most cases from metadata found in the source collection; in some cases we have added additional information where it was not available.