High-flying celebrity: the global aviator
More about this object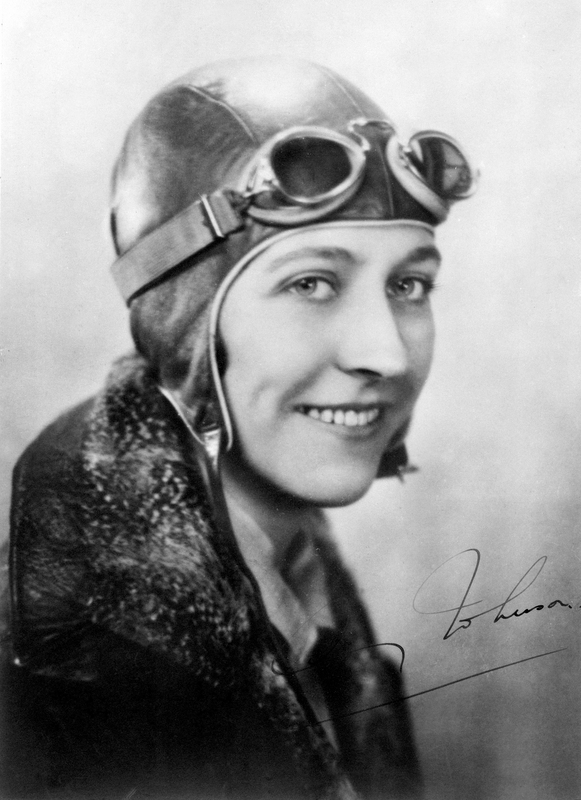 Amy Johnson, British aviator, c 1930s.
The freedom and speed offered by bicycles at the end of the nineteenth century was augmented in the 1900s by cars, but also by airplanes.
The Belgian world cycling champion Hélène Dutrieu (1877–1961) made the step to flying as early as 1908, and was soon competing with fellow female aviation pioneers like Marie Marvingt (1875–1961) and Raymonde de Laroche (1882–1919). Like female cyclists, a number of women pilots were also active campaigner's for women's political rights.
Especially after the First World War, as the range of airplanes increased, long-distance flights and races made aviators into celebrities. The US postal aviator Charles Lindbergh's arrival in Paris on May 21, 1927 after his solo flight from New York, transformed him into a 'new Christ,' according to one newspaper report.
Women like American Amelia Earhart (1897–1937), German Elly Beinhorn (1907–2007), Frenchwoman Maryse Bastié (1898–1952) and Briton Amy Johnson (1903–1941) became celebrities as they set new records for distance and speed.
Such flights often traced the routes of the emerging passenger airlines, which paved the way for more tourists to visit the colonies. Amy Johnson's record flight to Cape Town in July of 1932 came three months after British Imperial Airways opened its passenger service to the city.

Previous Story
Next Story

How to cite this page
-
Alexander Badenoch, 'High-flying celebrity: the global aviator', Inventing Europe, http://www.inventingeurope.eu/globalisation/high-flying-celebrity-the-global-aviator
Sources
-
Zegenhagen, Evelyn. »Schneidige Deutsche Mädel«. Fliegerinnen Zwischen 1918 Und 1945. Wallstein Verlag, 2007.