Stirring molten iron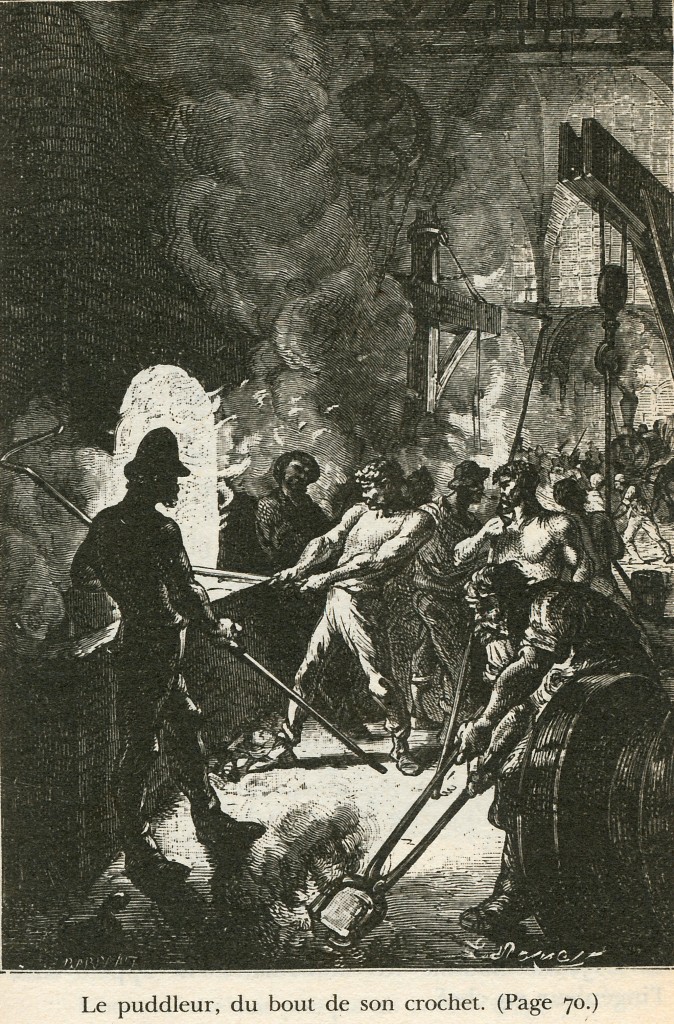 Object Description
Les cinq cents millions de la Begum. 'Le puddleur, du bout de son crochet'. Illustration de Leon BENETT (1838-1917) pour le roman de Jules VERNE (1828-1905).
Description (English)

The early production of steel was not fully mechanized. Well-trained and experienced puddlers had to stir the molten iron continuously with a paddle to achieve optimal results. Leon Benett produced this sketch of a puddler for Jules Verne's novel Les cinq cents millions de la Bégum (1879).
---
On this page we provide metadata using the Dublin Core metadata format. The metadata is derived in most cases from metadata found in the source collection; in some cases we have added additional information where it was not available.