Pivco City Bee flying in the 1990s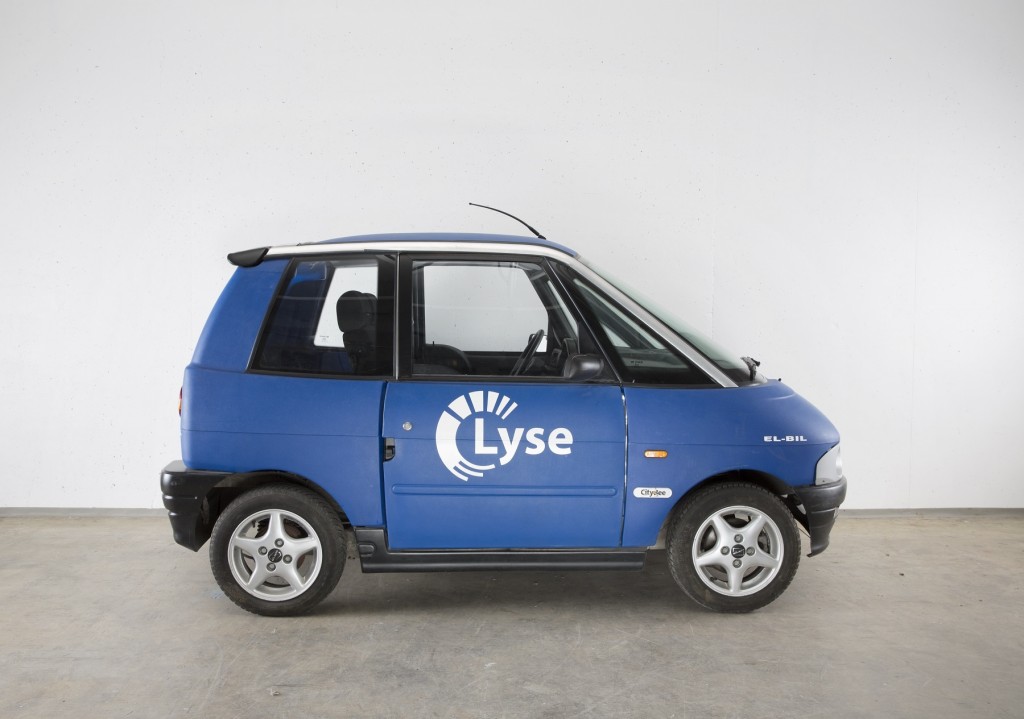 Object Description
PIVCO ble dannet i Aurskog i 1990, og gikk i gang med å utvikle sin elektriske bil. Første prototyp ble lansert i 1992. To år seinere ble OL på Lillehammer testarena for den første kjørbare prototyp, kalt PIV, under ekstreme vinterforhold. Ut fra denne erfaringen ble City Bee utviklet og lansert i 1996. Bilen ble godt mottatt, og gikk seirende ut i en anbudskonkurranse om levering av 40 elektriske biler til San Fransisco. Det ble i alt produsert 120 City Bee i Aurskog.
Stavanger Energi, senere en del av Lyse Energi, ble blant de første brukerne av City Bee. El-sikkerhetspersonell tok den utstilte bilen i bruk for bykjøring i oktober 1996. Da den ble tatt ut av tjeneste sommeren 1999 hadde den over 12000 kilometer bak seg i Stavangers gater.
Produksjon:
1996 (Givers opplysninger / dokumentasjon)
Produsent, sikker: Pivco
Produksjonssted / Eksponeringssted (F), sikker: Norge, Aurskog-Høland, Aurskog, Akershus
Description (English)

Car production has been transformed since the 1970s. Companies have used more stainless steel to prevent corrosion and extend the lifecycle of cars. They have also substituted steel with lighter materials like aluminium to reduce fuel consumption. More recently, new more environmentally friendly energy sources have been developed and are now in use, including electricity.
This car was produced by PIVCO, a company in Aurskog, a Norwegian village, in 1990. It launched its first prototype in 1992. Two years later, during the Olympics at Lillehammer, the first drivable car was tested under extreme winter conditions. Based on these experiences the City Bee was developed and launched in 1996. The city of San Francisco ordered 40 City Bees. In total, 120 of these cars were produced in Aurskog.
Stavanger Energi, later part of Lyse Energi, were among the first users of the City Bee. Security personnel for the electrical installations used the exhibited car for driving in the city between 1996 and 1999, when it had clocked up 12,000 kilometres in the streets of Stavanger.
---
On this page we provide metadata using the Dublin Core metadata format. The metadata is derived in most cases from metadata found in the source collection; in some cases we have added additional information where it was not available.