Baron Bohdan Hutten-Czapski is given a 'honoris causa' of Warsaw Polytechnic.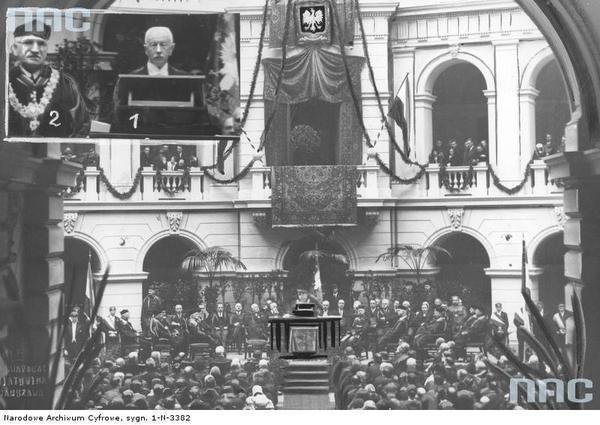 Object Description
Widok ogólny sali podczas uroczystości. W lewym górnym rogu doklejone zdjęcie Bogdana Hutten-Czapskiego (1) i rektora Politechniki Warszawskiej prof. Andrzeja Pszenickiego (2).
Description (English)

General view of the hall during the ceremony. In the upper left corner there is inserted a photo Bogdan Hutten-Czapski (1) and Rector of Warsaw University of Technology, Professor Andrzej Pszenicki (2).
---
On this page we provide metadata using the Dublin Core metadata format. The metadata is derived in most cases from metadata found in the source collection; in some cases we have added additional information where it was not available.