EUV Demo tool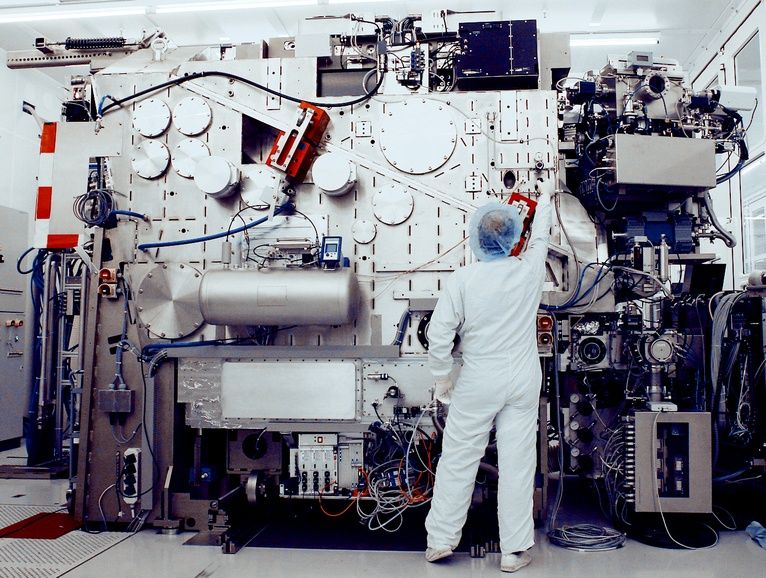 Object Description
The 2006 Extreme UltraViolet (EUV) Demo tools demonstrated ASML's leadership and commitment to developing the next phase of lithography — at 22 nm and beyond.
To date, the demo tools have printed 28 nm chip features and confirmed the technology's future viability compared with double-patterning.
In the second decade of this century, EUV systems using 13.5 nm light will become the workhorses of semiconductor fabs and foundries.
Description (English)

The Licht-Raum Modulator is both a piece of art and a machine. The spectacle that starts when the machine is switched on extends far beyond just technical functionality.
The light show of the Licht-Raum Modulator is captured in this film, which despite being in black and white only, captures the kinetic brilliance of the image.
---
On this page we provide metadata using the Dublin Core metadata format. The metadata is derived in most cases from metadata found in the source collection; in some cases we have added additional information where it was not available.