British workers in Norwegian industry
More about this object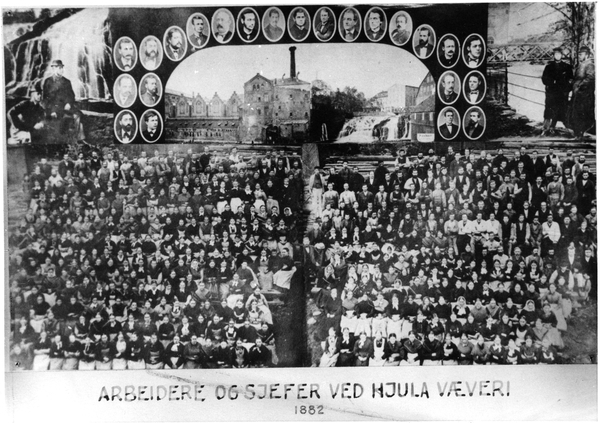 Employers and employees at Hjula Væveri
The industrialization of Norway in the middle of the 19th Century was carried out to a great extent by foreigners teaching domestic craftsmen and operators to run the machinery.
The historian Kristine Bruland has examined the technology transfer from Britain to Norway within the textile industry. She found about 300 British firms active in Norway from 1845-1870. In the letters in the Hjula archive, the owner Halvor Schou often asks the machinery firms to recommend good professionals to work at the mill.
Bruland found 37 British workers at Hjula in those years, but there might well have been more. Often the professionals' wives and children worked at the factory as well.
There were about one hundred workers spread over 11 mills with a majority at Hjula and Christiania Seildugsfabrik that made sailcloth.

Previous Story
How to cite this page
-
Tone Rasch, 'British workers in Norwegian industry', Inventing Europe, http://www.inventingeurope.eu/story/british-workers-in-norwegian-industry
Sources
-
Bruland, Kristine. British Technology and European Industrialization: The Norwegian Textile Industry in the Mid Nineteenth Century. Cambridge; New York: Cambridge University Press, 1989.