The dawn of a new era
More about this object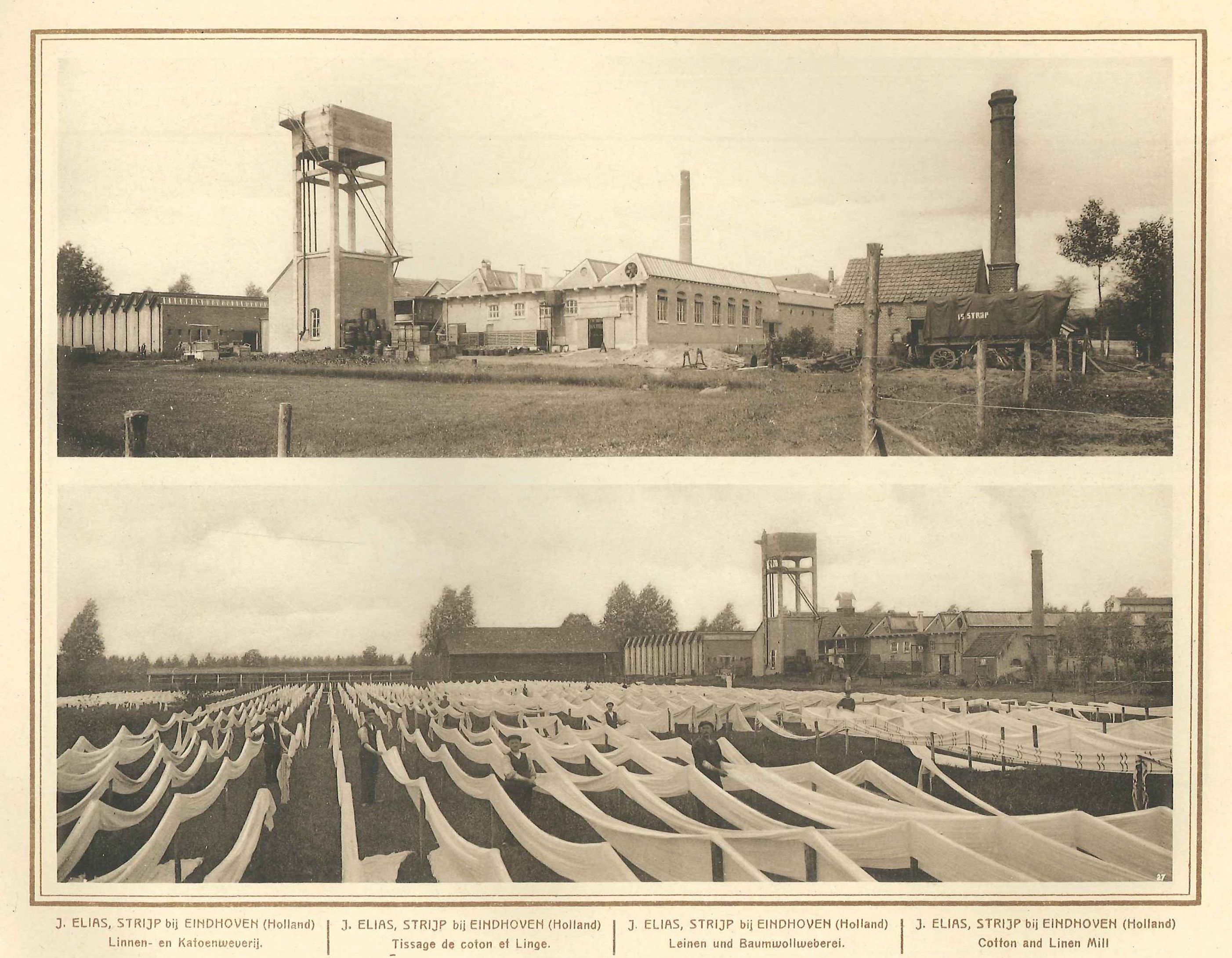 J. Elias, Strijp bij Eindhoven (Holland) Cotton and Linen Mill
When the second industrial revolution reached the southern Netherlands at the end of the nineteenth century, industry was already prospering in the small Brabant town of Eindhoven.
A new canal and train connections with Belgium, among other places, facilitated the import of flax yarn, cotton, wood, and tobacco from all over the world. These products left the busy region as cloth, cigars and matches. Tobacco, linen, and cotton factories flourished along the waterfront of rivers such as the Dommel, whereas neighboring communities mostly thrived on agriculture and home labor activities such as weaving.
Eindhoven was a regional trade, traffic, and administrative center, where Vincent van Gogh, who lived in the nearby village Nuenen, bought his paint. The town had a district court, education and medical facilities, as well as a post office. An Eindhoven factory produced gaslight as early as 1857.
The relatively quiet pace of development sped up in 1891, when the electrical engineer Gerard Philips came to town, followed a few years later by his brother Anton. Philips had noticed the large and inexpensive regional labor force and purchased a cheap and modern factory building. This little factory marked the start the era of electricity and electric light in the region.
Next Story

How to cite this page
-
Giel van Hooff, 'The dawn of a new era', Inventing Europe, http://www.inventingeurope.eu/story/the-dawn-of-a-new-era
Sources
-
De Canon van Eindhoven, edited by Harry Lintsen and Peter Thoben. 's-Hertogenbosch, 2009.