Battlefield travel
More about this object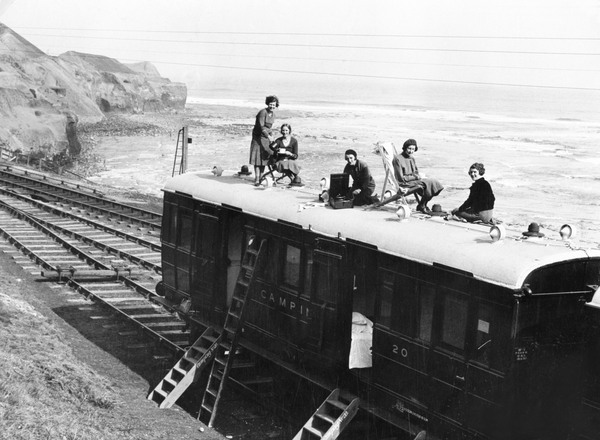 Poster promoting a tour of the Battlefields and Alsace-Lorraine (c1920)
It was not until several years after the Second World War that the car became the dominant means of transporting European holidaymakers to their destinations. Before then, however, a peculiar form of mainly motorized tourism debuted, particularly in France and Belgium, and gained importance.
Shortly after the First World War, travelers from all sides of the conflict, including veterans and their families, rushed to visit the battlefields, cemeteries, and monuments in Northeastern France and Southern Belgium. Pioneering tour operators Thomas Cook ran package tours to the area, and Michelin wrote special travel guides to bring tourists to the area. One could travel by train to the nearby stations and continue the journey using locally available means such as coaches, or tours in private cars for wealthier tourists.
Former adversaries met and conversed on the battlefields, while advertising for tourist trips often had overtones of patriotism and propaganda. The poster here, encouraging people to visit the battlefields in Alsace, depicts a road marker indicating Strasbourg is 10 km away, while a sign for "Deutschland" lies broken on the road.
Battlefield tourism expanded rapidly and peaked in late 1919. It produced a special kind of guidebooks that – compared to the popular Baedekers series – described troop movement across the terrain in the front of the reader. Michelin guidebooks, apart from interlacing practical travel advice with tire advertisements, included now-absent landmarks and maps visualizing the course of the battles. Before-and-after images of destruction supplemented the description.

Previous Story
Next Story

How to cite this page
-
Slawomir Lotysz, 'Battlefield travel', Inventing Europe, http://www.inventingeurope.eu/daily-lives/battlefield-travel
Sources
-
Larabee, Mark D. "Baedekers as Casualty: Great War Nationalism and the Fate of Travel Writing." Journal of the History of Ideas 71, no. 3 (July 2010): 457-480.