Making room for the "European" Fridge
More about this object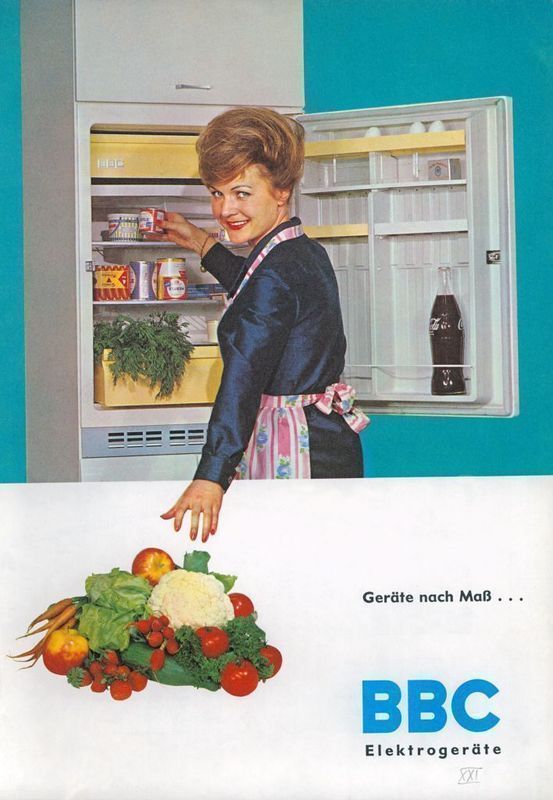 Appliances to measure: BBC Electrical appliances'
Throughout the 1960s, incomes rose and refrigerated foods became more common, as did refrigerators in individual houses. However, the large "American-style" refrigerator did not become commonplace.
European refrigerators remained quite small, and advertising for them emphasized their clever "fit" within the kitchen. Instead of stressing the size and "technological" nature of the device, refrigerator designs in much of Europe often attempted to hide or disguise refrigerators as another form of cupboard in the kitchen.

Previous Story
How to cite this page
-
Alexander Badenoch, 'Making room for the "European" Fridge', Inventing Europe, http://www.inventingeurope.eu/daily-lives/making-room-for-the-european-fridge
Sources
-
Bervoets, Liesbeth "'Consultation Required!' Women Co-producing the Modern Kitchen in the Netherlands." In Cold War Kitchen: Americanization, technology and European Users, edited by Ruth Oldenziel and Karin Zachmann, 210-232. Cambridge, MA: MIT, 2011.