Nostalgia and exploration
More about this object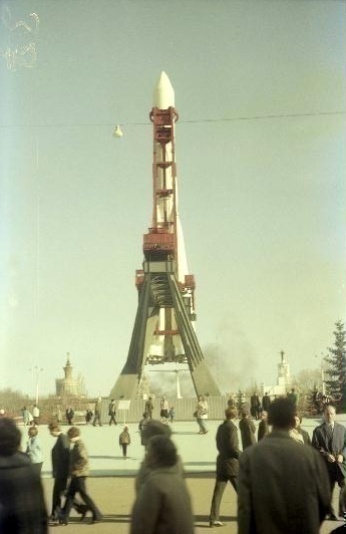 Finnish tourists in Moscow, 1975
In those European countries that emerged from military conflicts with changed borders, postwar nostalgia for former borders was an important factor shaping the tourist movement. As diplomatic relations between countries normalized, tourism brought both new hopes and new fears to former enemies.
In 1950s, at the beginning of closer cultural exchange between communist states, the Polish government was very suspicious about tourists from GDR visiting resorts in Sudeten Mountains that had belonged to Germany before the war. To deflect such interests, they organized trips for workers to Zakopane in the Carpathian Mountains in Southeastern Poland. The Czech authorities were more pragmatic, and even used former German names of the towns to advertise resorts in the Sudetenland to East German tourists.
As relations improved, Finns were allowed to visit Karelia, which they lost to Soviet Union after the Second World War. Apart from visiting the battlefields of the 1939/40 Winter War, and the hometowns of their childhood, tourists from Finland took advantage of special Finnish-Soviet relations to explore further in Russia even further south and east becoming the pioneers of international tourism in that country.

Previous Story
Next Story

How to cite this page
-
Slawomir Lotysz, 'Nostalgia and exploration', Inventing Europe, http://www.inventingeurope.eu/daily-lives/nostalgia-and-exploration