The 'gentlemen's club' - the lighter side of co-operation
More about this object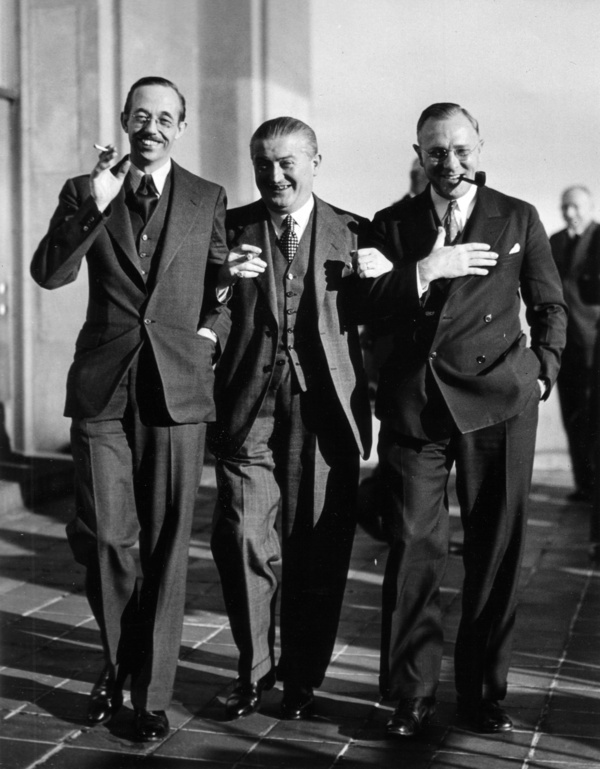 Cordial relations between broadcasting experts
The International Broadcasting Union was established as an international non-governmental organization with representatives from broadcasting organizations across Europe. It was a place where experts met, exchanged ideas, studied all facets of broadcasting, and made recommendations to their home broadcasters and international bodies.
IBU experts developed contacts with experts in organizations that worked on related questions, including the International Telegraph Union and the League of Nations, with whom they often carried out studies. The IBU's non-binding recommendations regularly found their way into the resolutions of these intergovernmental organizations. A considerable part of these negotiations and exchanges occurred during informal events, dinners, and lunches.
The IBU was very much a gentlemen's community (the BBC's pioneering broadcaster Isa Benzie was the only woman to frequent IBU gatherings) that was built on manners and morals. A gentleman, as understood at the time, held an innate sense of others' interests and would sacrifice his personal interests for the greater good. It was this culture that allowed the transnational broadcasting community to develop this politically sensitive medium into a European broadcasting infrastructure during a time of international political and economic unrest following the Great War.

Previous Story
Next Story

How to cite this page
-
Suzanne Lommers, 'The 'gentlemen's club' - the lighter side of co-operation', Inventing Europe, http://www.inventingeurope.eu/governance/the-gentlemens-club-the-lighter-side-of-co-operation
Sources
-
Eagleton, Terry. The Idea of Culture. Oxford: Blackwell Publishing, 2000.
Lommers, Suzanne. Europe - On Air : Interwar Projects for Radio Broadcasting. Amsterdam: Amsterdam University Press, 2012.