Motor research derailed
More about this object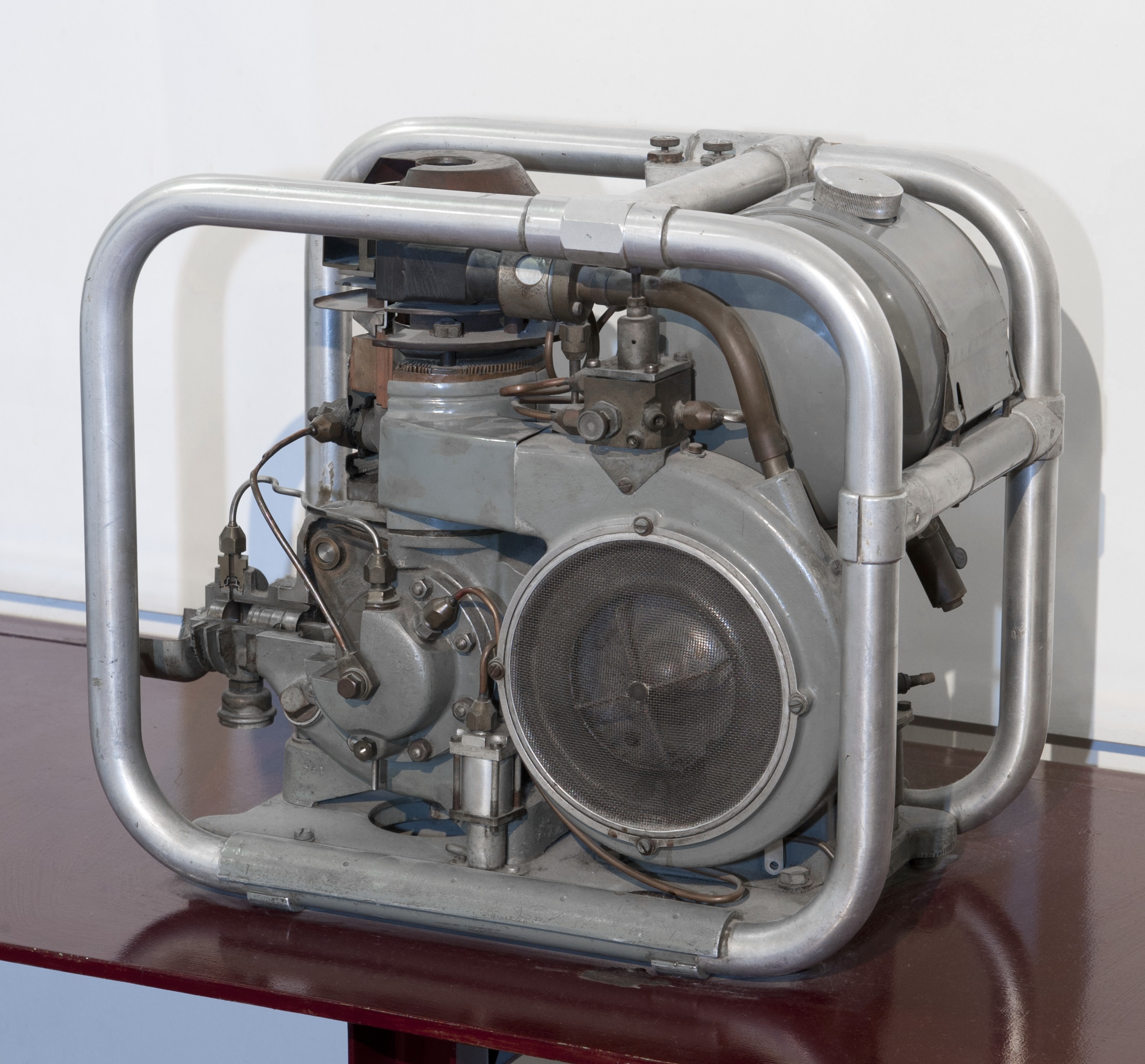 Philips-Stirling-Motor, 1952
NatLab researchers were in contact with multinationals domestically and abroad, but could not always leverage Philips' own product divisions.
The NatLab aimed at product and company diversification. In 1937, it started researching hot air, or stirling, motors. The motor seemed ideal as a generator for radio transmitters in isolated areas without electricity. Quickly, in collaboration with the Shell laboratory in Delft, the Netherlands, the Nat Lab created a compact generator known as the 'bungalow set'.
A proper product division never came about. The power consumption of radios dropped when producers started applying transistors. Batteries now delivered the current, and the viability of the motor seemed to have been lost.
In 1958, co-research with General Motors on satellites opened up new perspectives for the sterling motor. While the idea stalled in 1966, the research did not. Possible application of the motor as environment-friendly power put NatLab researchers in touch with the German truck and bus factory MAN (1965), the Swedish United Stirling (1969) and opened the doors for collaboration with the American Ford and the Eindhoven DAF (1972).
The Eindhoven NatLab researchers continuously developed new ideas to apply the stirling motor. These increasingly drifted away from the core business of the electronics company. Its research derailed completely and perished in 1979, partly as a result of the increasing influence of the Philips product divisions on research. 

Previous Story
Next Story

How to cite this page
-
Frank Veraart, 'Motor research derailed ', Inventing Europe, http://www.inventingeurope.eu/philips/motor-research-derailed
Sources
-
Marc de Vries, 80 Years of Philips Research at the Philips Natuurkundig Laboratorium, 1914-1994, Pallas, Amsterdam, 2005