New calculations in the Cold War
More about this object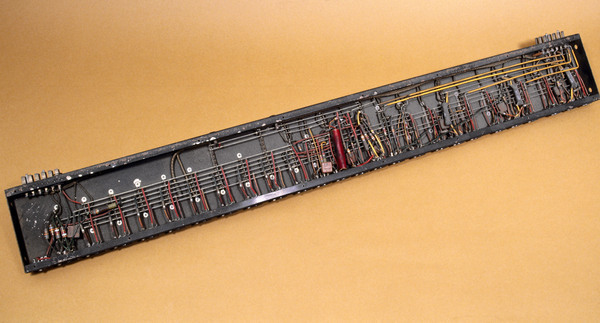 The receiver unit of the ENIAC calculator, c. 1946.
The digital computer came into existence almost immediately after the Second World War, along with new networks for predicting the weather.
The US-based mathematician John von Neumann was one of the developers of the ENIAC computer, and in late 1945 he began looking for something that would demonstrate its ability to make rapid calculations. He contacted Vilhelm Bjerkenes's former pupil, Carl-Gustav Rossby, then professor of meteorology at Chicago University, who had organized the training of US military meteorologists.
In 1946, they secured funding from the US Weather Bureau and the Navy and Air Force weather services and then gathered a group of young theoretical meteorologists in Princeton where the ENIAC computer was located. Even then, ENIAC's computing power was not up to the sheer number of calculations: a twenty-four-hour forecast took twenty-four hours to perform. Rossby returned to his native University of Stockholm in the late 1940s.
In 1954 he was given the chance to continue work on numerical weather prediction when a Swedish computer called BESK was built. It was similar to ENIAC, but considerably faster. Rossby secured funding from both Swedish and American sources to establish cooperation with the Air Force weather service.
In the autumn of 1954, a six-week trial produced the first useful computerized forecast.

Previous Story
Next Story

How to cite this page
-
Alexander Badenoch, 'New calculations in the Cold War', Inventing Europe, http://www.inventingeurope.eu/story/new-calculations-in-the-cold-war
Sources
-
Edwards, Paul N. A Vast Machine: Computer Models, Climate Data, and the Politics of Global Warming. The MIT Press, 2010.