Building a city in the sea
More about this object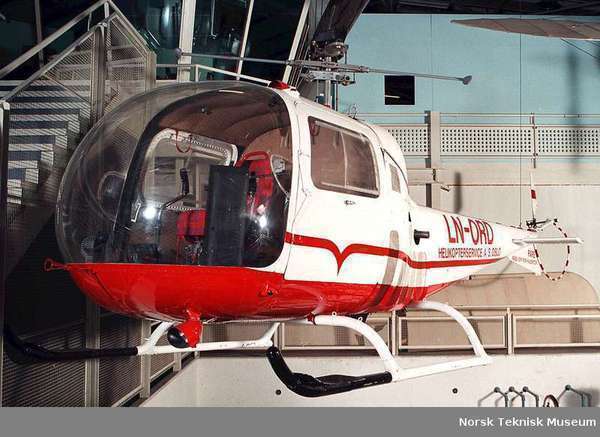 Helicopter Bell 47J
Developing Ekofisk into a production site proved a new technological challenge.
It essentially involved building a new city in the middle of the North Sea and providing a new infrastructure to get people, materials, and of course oil, to and from it. Oil production began in the summer of 1971 using a floating rig and oil tankers to land the oil.
Regular helicopter service was started to get people out to the site. At the same time, a more permanent structure resting on the sea floor was developed that involved three fixed platforms and a massive storage tank.
The depths, combined with the more extreme waves and weather in the North Sea, led to a number of challenges and delays, and a series of minor accidents also occurred.

Previous Story
Next Story

How to cite this page
-
Alexander Badenoch, 'Building a city in the sea', Inventing Europe, http://www.inventingeurope.eu/infrastructures/building-a-city-in-the-sea
Sources
-
Kvendseth, Stig S. Giant Discovery: A History of Ekofisk Through the First 20 Years. Phillips Petroleum Company Norway, 1988.