Measuring the sky
More about this object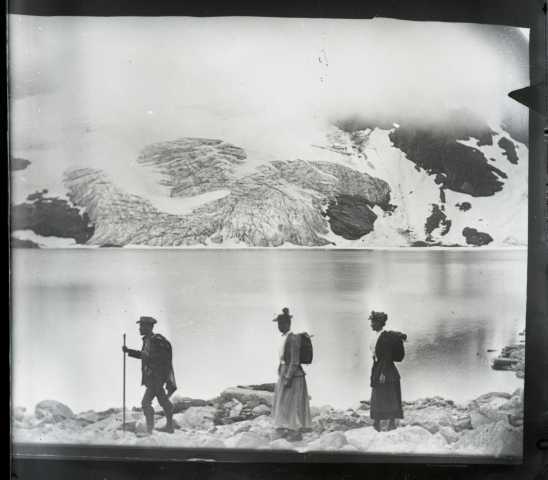 Norwegian scientists hiking in the mountains
The large amounts of weather data generated by networks of telegraphs and weather stations did not necessarily mean that observatories were able to predict the weather very accurately.
On the one hand, and most basically, the form of data itself needed to be standardized so that it could be used to make calculations. Besides weather data, more complex mathematical models for understanding the behavior of weather systems were also needed.
One of the pioneers in this area was the Norwegian physicist Vilhelm Bjerknes (1862–1951). Having worked in Bonn (with Heinrich Hertz), Stockholm, and Leipzig, as well as Oslo, he founded the Geophysical Institute at the University of Bergen in 1917, where he and others developed increasingly sophisticated weather prediction models.

Previous Story
Next Story

How to cite this page
-
Alexander Badenoch, 'Measuring the sky', Inventing Europe, http://www.inventingeurope.eu/infrastructures/measuring-the-sky
Sources
-
Edwards, Paul N. A Vast Machine: Computer Models, Climate Data, and the Politics of Global Warming. The MIT Press, 2010.