Building the national engineer
More about this object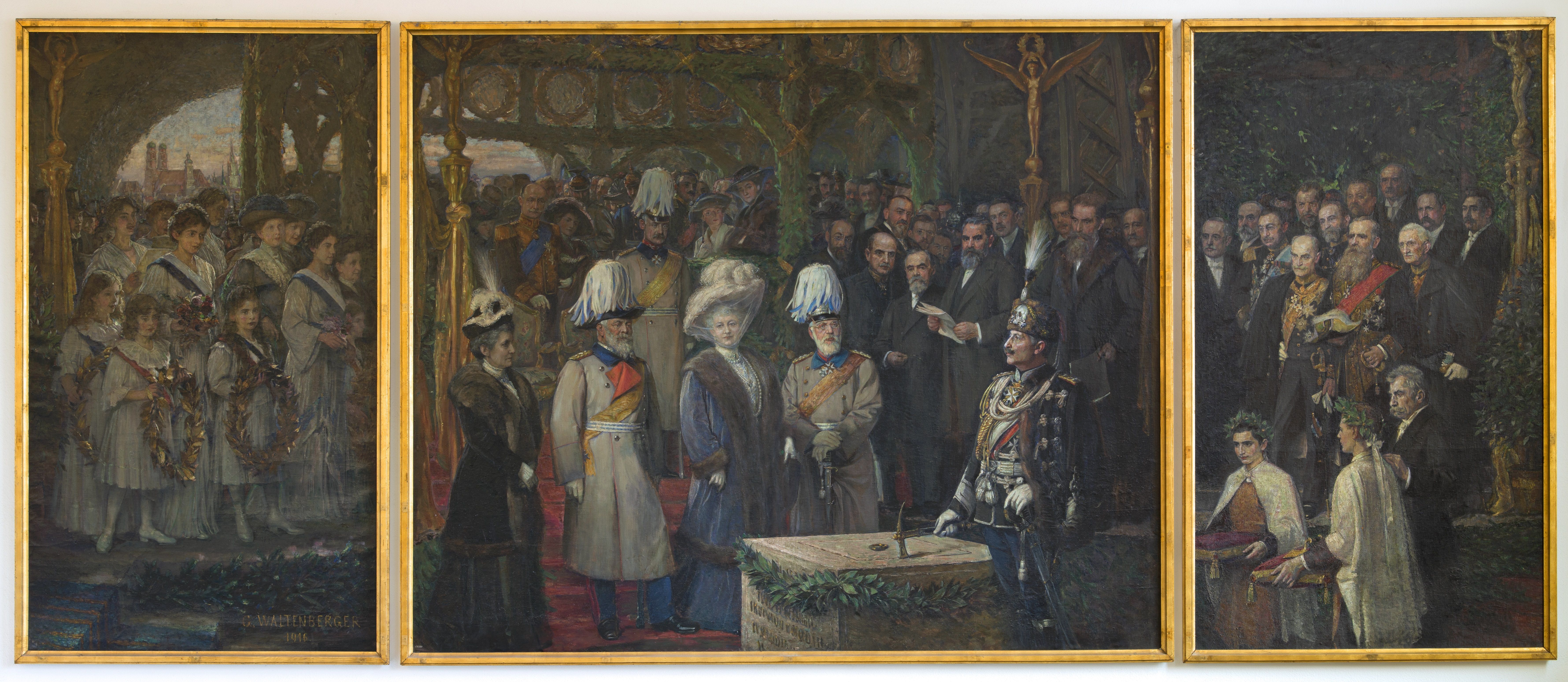 Deutsches Museum. The Laying of the Foundation Stone on 13. November 1906
Germany and several other countries in Europe needed technical expertise to modernize their industry and infrastructure.
By the late nineteenth century, German emperor Wilhelm II thought it wise to improve technical education to raise the number of engineers in his empire. A more theoretical academic training for engineers would bring their position to the same level as that of esteemed government officials, drawing more people towards the engineering profession. A real technological revolution required additional action, however, and Wilhelm II believed that engineers' public recognition was still a matter of politics and connections.
The Foundation Stone Ceremony of the Deutsches Museum of Science and Technology in 1906 is a fitting example of how engineers joined the political and social elite in Germany. The audience at this ceremony included prestigious engineers like Röntgen and Diesel, several members of the royal family of Bavaria, and politicians such as Clemens von Podewils-Dürnitz and Arthur von Posadowsky-Wehner.
Other governments adopted similar strategies. By 1900, the prestigious Belgian order of Leopold counted over two hundred engineers amongst its members and Great Britain had started to knight prominent engineers almost routinely on the successful completion of an ambitious project.
This process mainly occurred in Europe, where a new technical class simply had to merge within the longstanding European elite to achieve anything significant. Governments started to create the 'myth of the national engineer'.

Previous Story
Next Story

How to cite this page
-
Anne-Mirthe Dieudonné, 'Building the national engineer ', Inventing Europe, http://www.inventingeurope.eu/knowledge/building-the-national-engineer
Sources
-
Trischler, Helmuth and Martin Kohlrausch, Building Europe on Expertise. Innovators, Organizers, Networkers, Basingstoke: Palgrave, 2014, 65-68.
MacLeod, Christine, Heroes of Invention: Technology, Liberalism and British Identity, 1750-1914, Cambridge and New York: Cambridge University Press, 2007, 245.