Expertise with a Cause
More about this object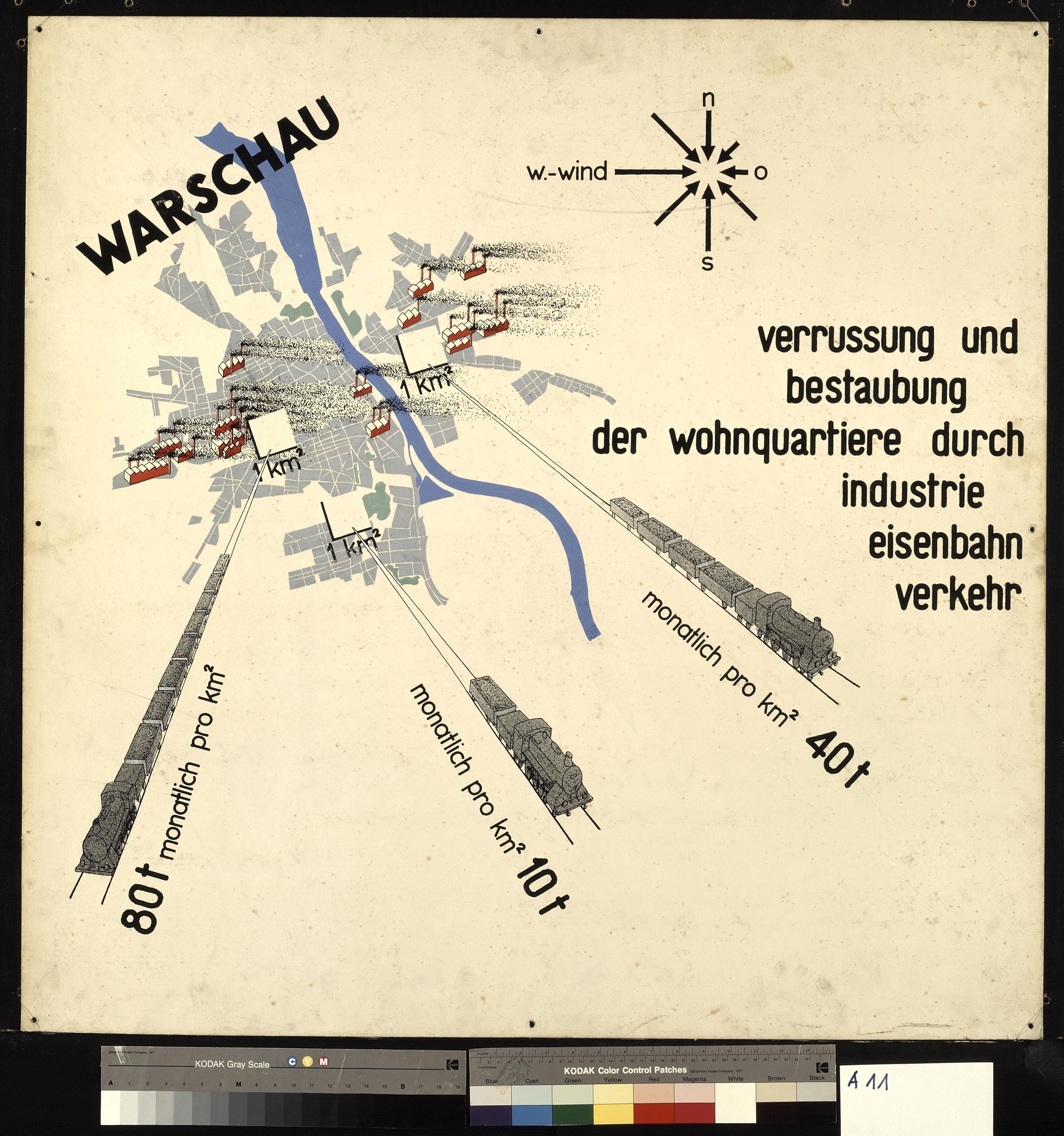 Warsaw
During the Interwar years, sociologist Otto Neurath's ideas of facilitating collaboration amongst architects became a core vision of the Congrès Internationaux d'Architecture Moderne (CIAM).
In 1933, the CIAM organized an unusual boat trip from Marseille to Athens: on board were experts from all over Europe and beyond, including Neurath.
On the ship and during a couple of days in Athens, the architects compared planning solutions for over 30 mostly European cities. The solutions were inspired by the visual language developed by Neurath (see the map of Warsaw).
The experts, most of them architects by training, discussed the influential idea of the 'functional city' that would be organized around what the experts believed to be its core functions: work, housing, traffic and recreation. Such a city would function in a more efficient and social way.
Although the paths of Neurath and the CIAM split after the congress, the CIAM became extremely influential in post-Second World War European city planning.

Previous Story
Next Story

How to cite this page
-
Martin Kohlrausch, 'Expertise with a Cause', Inventing Europe, http://www.inventingeurope.eu/knowledge/expertise-with-a-cause
Sources
-
Martin Kohlrausch and Helmuth Trischler, Building Europe on Expertise. Innovators, Organizers, Networkers, London: Palgrave, 2014.
Martin Kohlrausch, Planning a European Capital for a New State.  Poland, in: Evelien van Es, Gregor Harbusch, Bruno Maurer, Muriel Pérez, Kees Somer, Daniel Weiss (eds.), Atlas of the Functional City CIAM 4 and Comparative Urban Analysis, Bussum: Thot, 2014, 220-233.
Eric Mumford, The CIAM Discourse on Urbanism, 1928-1960. Cambridge: MIT Press, 2000.