How 'German' is it?
More about this object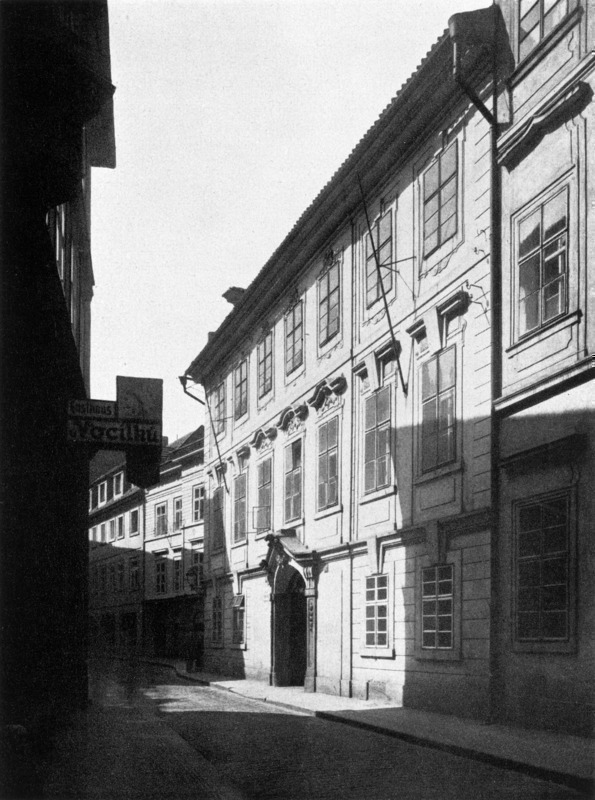 St. Wenzels-Seminar
The name of the <i>Deutsche Technische Hochschule</i> (German Technical School) in Prague has meant different things at different points of its existence.
Around the turn of the nineteenth century, the Austrian engineer and mathematics professor Franz Joseph Gerstner began to make the case to the Austrian Emperor Francis I that the Austrian Empire needed a polytechnic institute, like that which had recently been started in Paris. In 1806, the Royal and Imperial Technical School became the first of its kind in the empire.
Originally, both Czech and German were equal languages of instruction. Shortly after the Austro-Hungarian compromise of 1867, a separate Czech-language school was founded. From 1869, the original insitute was known as the German Technical School. German remained the language of instruction there through the end of the empire and after the new state of Czechoslovakia was founded.
In the 1930s and 1940s, the name took on a different meaning. In 1939, not long after the German occupation of Prague with the rest of Czechoslovakia, the school's former rector, Sudeten-German Alfred Buntru (1887-1974), returned from his post as head of the TH Aachen, and became its rector in 1940. Buntru was both a member of the Nazi party as well as of the SS, and was close to many party heads. The TH Prague featured prominently in a publication on German technical schools compiled by the Deutsches Museum in 1941.
At the end of the war, Buntru returned to Aachen, where he worked until his retirement in 1955.

Previous Story
Next Tour

How to cite this page
-
Alexander Badenoch, 'How 'German' is it?', Inventing Europe, http://www.inventingeurope.eu/knowledge/how-german-is-it
Sources
-
Hochschule, Prague (Czech Republic) Deutsche technische. Die K.K. Deutsche technische Hochschule in Prag, 1806-1906: Festschrift zur Hundertjahrfeier, 1906.
Kalkmann, Ulrich. Die Technische Hochschule Aachen im Dritten Reich (1933-1945). Verlag Mainz, 2003. (on Buntru 103-4).