Telegraphing peace
More about this object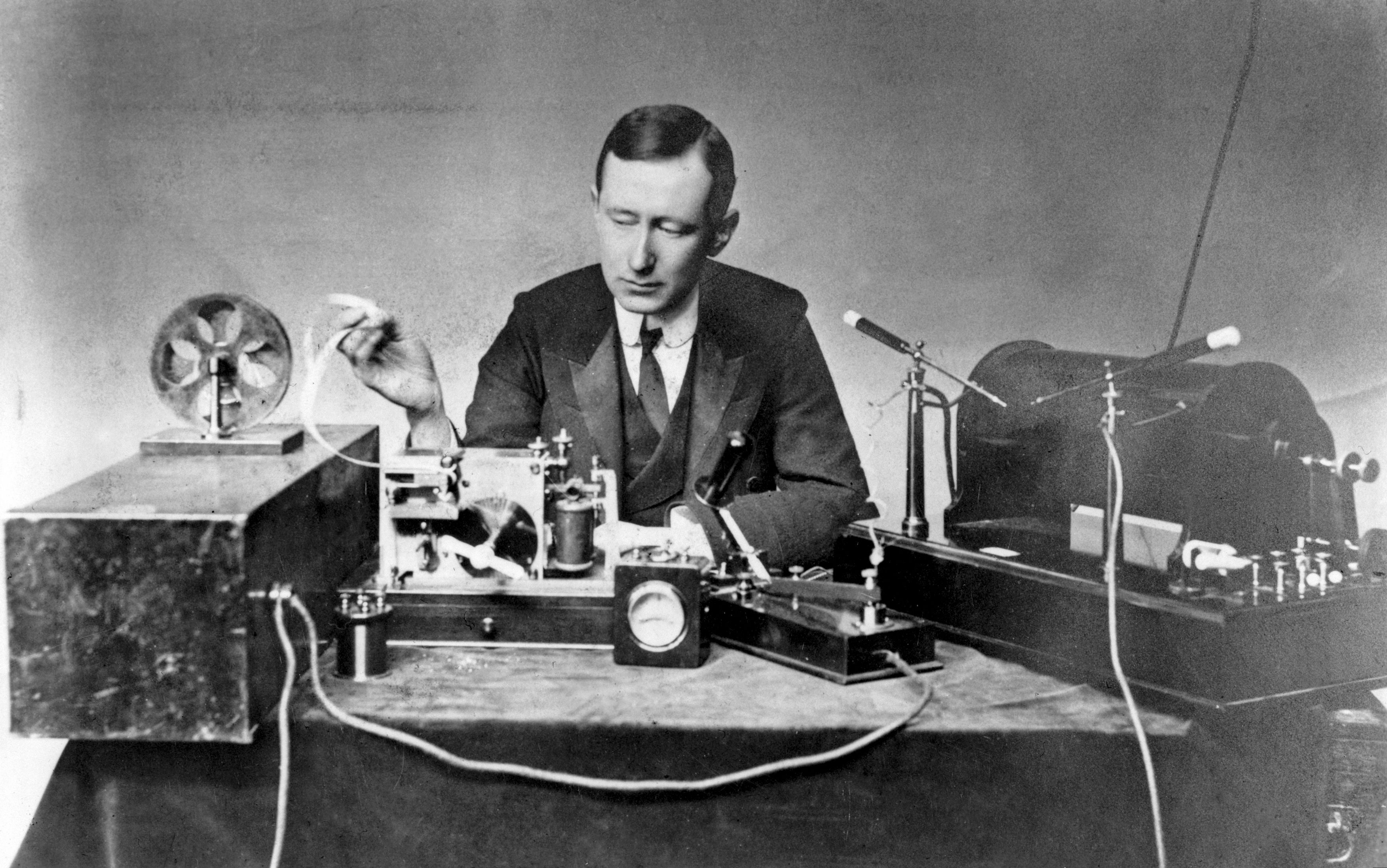 Guglielmo Marconi, Italian radio pioneer, c 1902
Engineer, inventor and entrepreneur Guglielmo Marconi might be considered the ultimate myth of the national engineer.
Born in Italy in 1874, Marconi grew up in an international elite environment. He realized the first wireless broadcasting transmission across the Atlantic, established a global broadcasting company, and received the Nobel Prize in Physics with Karl Ferdinand Braun in 1909.
The Italian government, keen to profit from Marconi's prestige, made him a member of the Italian Senate in 1914, placed him in charge of their military radio service during the Great War, and appointed him as Italian delegate to the Paris Peace Conference in 1919. In 1929 the King of Italy gave him the honorary title of 'Marquis'. Several Italian regimes depicted Marconi as their 'Italian Hero'.
Marconi's own goals and vision were completely different. He wanted to connect the whole world through radio. He believed that his invention would lead to peace, creating mutual understanding, and foster international societies.
To achieve this, Marconi wore multiple hats when working with different parties. During the Peace Conference, he also promoted his broadcasting technology. His discussion with a member of the Polish delegation ultimately led to the establishment of Polskie Radjo. Later, and despite growing tensions between Mussolini and the Pope, Marconi worked for both parties, building the systems that would not just propagate these different messages, but would also create better European and worldwide connections.
It seems that the idea of a 'national engineer' truly was a myth.  

Previous Story
Next Tour

How to cite this page
-
Anne-Mirthe Dieudonné, 'Telegraphing peace', Inventing Europe, http://www.inventingeurope.eu/knowledge/telegraphing-peace
Sources
-
Lommers, Suzanne. Europe - On Air? Interwar Projects for Radio Broadcasting. Amsterdam: Amsterdam University Press, 2012.
Trischler, Helmuth and Martin Kohlrausch, Building Europe on Expertise. Innovators, Organizers, Networkers, Basingstoke: Palgrave, 2014.